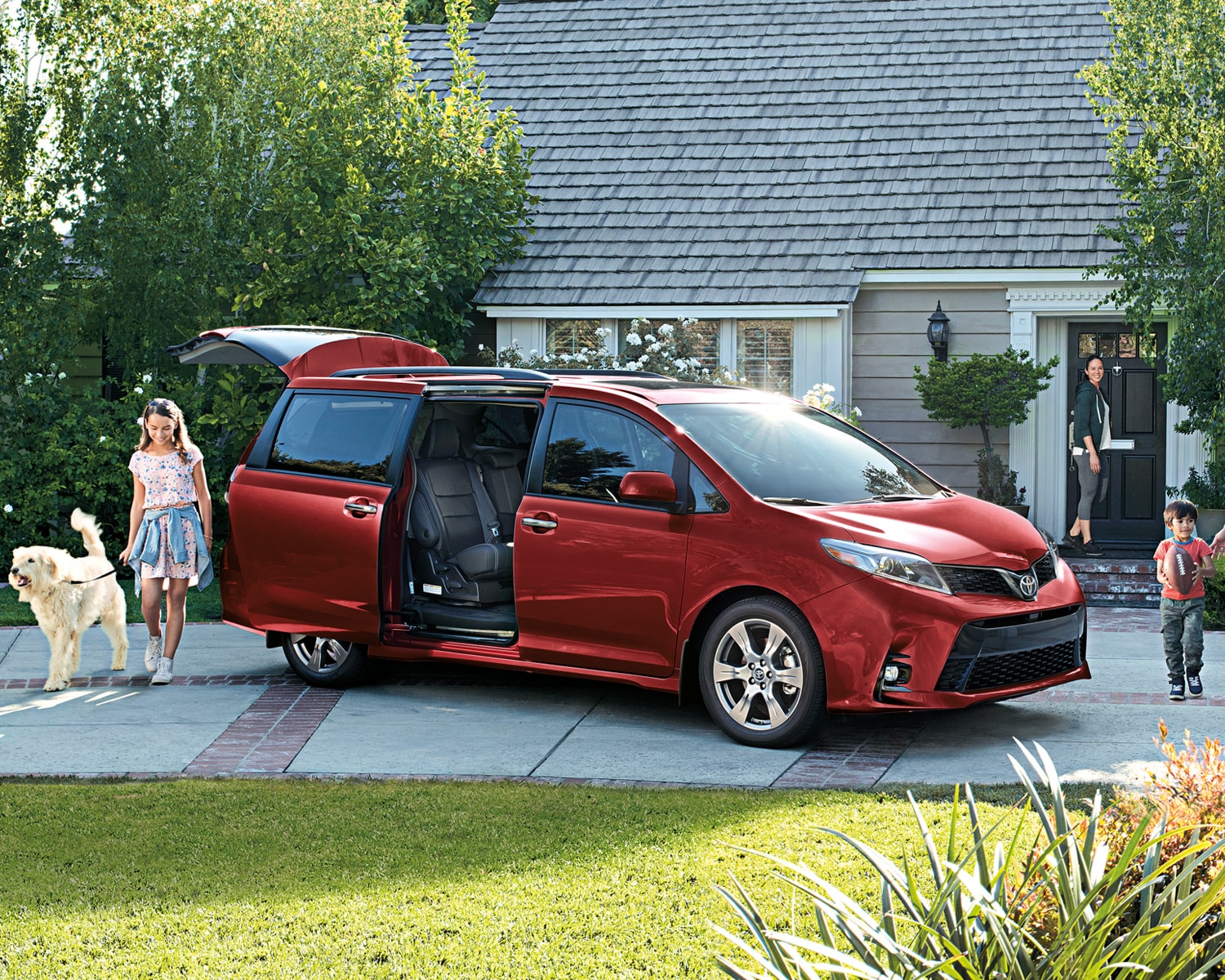 For those people who like to live a life of variety, you need a vehicle that can keep up. That's why Toyota has introduced the new Sienna which is one its most versatile vehicles and is able to keep up with whatever fun road trip ideas you have planned.
With seating space capable of holding up to eight people, the Sienna ensures the whole family can go for a ride along in one vehicle. You'll no longer have to split up the family fun in two vehicles just so the entire household can go on a trip together. If your family is a smaller one then don't worry because that extra seating isn't wasted. It can be easily folded or moved to provide up to 150 cubic feet of storage for your suitcases, groceries, animals, or whatever else you might need to bring along.
Going across state or even across country, will no longer be an activity that puts a strain on your relationship with your passengers because the Sienna comes equipped with multiple sources of entertainment to keep them occupied for the duration of the trip. From the Apple CarPlay™ functionality to the five available USB ports, you're able to keep several devices charged and operational at the same time.
Once you get to your destination you'll need to park your vehicle, and with the birds-eye-view camera, it's never been easier. The system uses front, side, and rear cameras to provide a panoramic overhead view of your vehicle so you'll always know exactly how much room you have to get into any space. 
Whether your household is a small army of kids, or you live the bachelor lifestyle, the Sienna makes any road trip easier than ever. Our team comes equipped the expertise and passion required to get you into your perfect vehicle today.
Hours
Monday

9:00am - 9:00pm

Tuesday

9:00am - 9:00pm

Wednesday

9:00am - 9:00pm

Thursday

9:00am - 9:00pm

Friday

9:00am - 9:00pm

Saturday

9:00am - 7:00pm

Sunday

Closed